What is Deliver All Script? How it is helpful?
Deliver All Script is a custom ready-to-go solution for entrepreneurs who wish to launch a delivery business quickly. It is a way to include all kinds of delivery scripts in a single solution to launch your all-in-one delivery app seamlessly.
Deliver All script is the futuristic on-demand platform for both product buyers and sellers in any domain. Glovo clone and postmates clone are the top derivatives of the deliver all scripts. With the high-scaled deliver all script, you can smartly transform the all-in-one delivery services. Also, this deliver all script directly connects the buyers and sellers. This speed up the bookings and that increases the revenue.
Our Benefits
What Are The Benefits Provided By Delivery All Script
Turn Your Delivery Business Profitable With Top-Notch Beneficiary Features
Effortless Sign Up Option
GoferDeliveryAll app allows you to register with email and phone number. Also, customers can signup through social media like Facebook, Apple and Google. These mediums help the customers to register easily into the platforms.
Multiple Languages
GoferDeliveryAll app is developed with Portuguese, Spanish, English, & Arabic options to serve their customers at its best all around the world.
Unique Profile Management
The profiles of users and drivers are maintained in a unique way with specific features necessary for the respective users.
Instant Pop-Up Notification
Notifications for new orders, order updates, driver arrival updates and store updates are delivered instantly to the users, drivers and stores respectively.
Filter Option
The Filter option on GoferDeliveryAll product allows the users to find their relevant stores for essentials like sort, price and delivery.
Live Track Update
The user can track the stores and driver activity after the order was accepted by the stores. The store-keeper can also trace out the driver after collecting items from the store to the user's doorstep.
Efficient Admin Dashboard
The admin is provided with a separate dashboard and is able to take stock of every month delivery activities and order requests.
Easy Payment Facilities
The customers are facilitated with safe and secure payment in our GoferDeliveryAll application using credit, debit cards, wallet, COD and also Paypal.
Update Availability
The drivers have the option to online or offline their availability to keep their customers and stores informed.
Review & Rating
To establish a reputation and prominence toward the users by using the rating and review option. In the GoferDelivery All, the user can rate the store about the items and the driver their delivery service.
Earnings Page
The earning management system allows the drivers to view, and manage their completed orders and order details. Drivers check their payment statements in the earnings page.
SMS Gateway
To ensure a secured sign-up process, we have integrated the Twilio SMS gateway for all GoferDeliveyAll users, stores, and drivers.
Tips Option
In the GoferDelivery All user panel, the users have an option to appreciate the drivers for the services. This "Add To Driver Tips" is an optional feature for the users to choose a tip as per their wish.
Take Away Or Delivery Option
Based on the user's preference, the items can be delivered to the user destination or the user can grab their orders from the store.
Dynamic Payout
Based on the admin preference, Admin can select the mode of payout option for the preference of the store and driver.
Single Pickup Multiple Delivery
If the two users are ordering the items from the nearby stores at different locations, the nearby driver will take two orders at the same time and delivered them to the users.
Support Option
This support option will be beneficial for the users to solve the query with admin. Admin can add options like Whatsapp, Skype, LiveChat, and more can be added for the support.
Contactless Delivery
Users can place their orders and receive the goods without direct contact with delivery drivers. Contactless delivery is applicable only if the user pre-paid, there's no cash exchange, and nothing to sign. Then the driver delivers the order to the user's doorstep, eliminating the direct contact and take a snap and upload in our app. Users can take a package after getting a notification. Applicable For only Prepaid Orders.
Prescription Upload
Users can upload a prescription for the verification for the pharmacy store, it's very easy to identify the needed items in the prescription. The users can take a photo or can upload it from the library on their mobile phones.
Safety Measures
The store can have a safety-first badge, In this feature, the store has so cleaned and sanitized and follow all the safety procedures. The Delivery Driver will verify with a photo picture of wearing mask and safety procedures before starting delivering orders.
Age Verification
In GoferDeliveryAll, Users should get verify their age before ordering marijuana, alcohol, and restricted products.
Web Hosting
Shared Web Hosting
Exclusive Support for Shared Web Hosting for Any Business
Smart Decision Where to Host!
Shared hosting is an ideal choice for any website owners who are looking beginner-friendly and cost-effective option. Dedicated hosting defines the hosting of the website in a single server and it is specially dedicated to your website only.
We, Trioangle have skilled professionals in two hosting modes. But, hosting via shared web-hosting mode from us makes you feel risk-free without any technical requirements.
Note: Shared web hosting supports source which is run in every min cron
How We Unique?
Why Choose Us
Enrich Your Online Delivery Services With Our Unique App-Model Support
Our Offerings
What Do We Offer?
Powered Interfaces to Standardize Workflows of Delivery Business
Our Integral Payment Wallets
Crypto-Wallet Integration
Secure Online Transactions in Delivery All Service With Our Crypto-Wallet Integration
Crypto-Wallet Integration
In GoferDelivery, We provide additional payment integration to send and receive the money through crypto wallet. Adding crypto-wallet is done with extra cost.
All-In-One Feature List of Delivery All Script
Standard Features of Delivery All Script
Be a prominent Delivery Business Owner With Our High-Demanding Features
Advanced Filter Option
Pickup Information
Driver Online / Offline
Delivery Information
Store Status
Item Management
Offers Management
Responsive Design
Store Management
Drivers Document Verification
100% Customizable
SEO Friendly
Extra Addons
Addons
Scale-up Your Revenue and Product Orders With Our Advanced Add-Ons
Arabic language - RTL
We have language translations for Arabic from Right to Left.
Multiple language
We Offer 4 Languages In GoferDelivery All
Multiple Currency
We Provide 32 Currencies In GoferDelivery All
Phone Number Verification
Twilio Technology Is Used In GoferDelivery All For SMS Verifications
Modifiers
One of the superior options in menu management is where restaurant owners add recipe details in a dynamic mode as per the wishlist.
CMS
Dedicated CMS allows restaurant owners to add all the details about the recipes and prices. This may allow making customers informative
Single Pickup Multiple Delivery
With the optimal routing option, delivery partners cover up the multiple deliveries in a single trip in less time. This improves productivity.
18+ age verification - GoferDeliveryAll
Allows verifying the age of app users whether they are above 18 in order to prevent the delivery of age-restricted goods.
Flutterwave Payment Gateway
We offer the integration of Flutterwave Payment, a reliable and user-friendly online payment platform, empowering businesses and their clientele to effortlessly send and receive funds over the internet, ensuring both security and ease of use.
Driver Wallet
Our Driver Wallet innovation is meticulously crafted to cater to drivers and transportation service providers. This unique feature grants them immediate access to financial services, allowing them to effortlessly monitor.
Store Own Driver
Introducing our distinctive functionality, 'Store Own Driver,' which empowers businesses and stores to appoint dedicated drivers exclusively for their delivery operations. This grants businesses monitor their delivery processes with precision and efficiency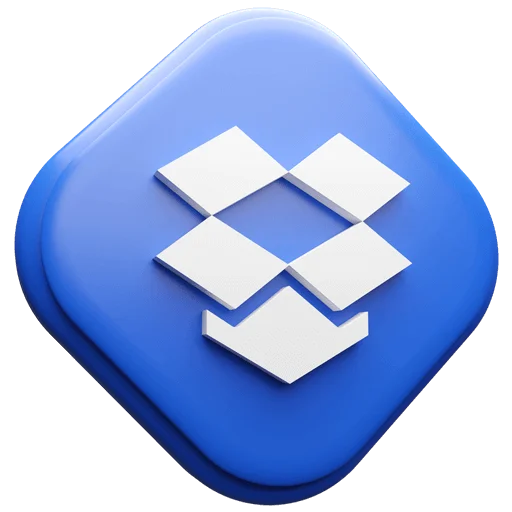 Dropbox Backup
The DropBox functionality inside the Delivery All app allows you to store the data efficiently. The specific ON and OFF buttons allow you to use this functionality whenever needed.
Our Pricing Plans
Pricing Plan For The Best GoferDeliveryAll Script
Choose The Best-Suit Package As Per Your All-in-One Delivery Business Plans
Our Specifications
Specifications That Scales Your Team's Need
Take A Deep Look at the Specifications of Our Delivery All Script Packages
Specifications
Startup Plan
Professional
Professional Plus
Enterprise
Native Android User App
Native Android Store App
Native Android Driver App
Native

i

OS User App
Native

i

OS Store App
Native

i

OS Driver App
User Web Panel
Store Web Panel
Driver Web Panel
Administrator Panel
100% Source Code - Easily Customisable
Free Server Installation
IOS Apps Submission/Installation To ITunes Store
Android Apps Submission/Installation To Google App Store
Skype Support
Team Viewer Support
Specifications
Startup Plan
Professional
Professional Plus
Enterprise
Pre-Integrated Payment Gateways:

Stripe Payment Gateway

(Supports 41 Countries)

Paypal Payment Gateway

(Worldwide)
| Specifications | Startup Plan | professional | professional plus | enterprise |
| --- | --- | --- | --- | --- |
| | | | | |
| Multiple Domain License | | | | |
| Support For Bugs & Issues | | | | |
| Free Support Period | Will Be Extend Upto 1 Year Based On Installment Payment | 6 Months | 6 Months | 1 Year |
| Google Map Integration | | | | |
| White Labelling/Branding - Adding Your Logo & Name To The Apps | | | | |
Trendy Insights to Know About The Delivery Industry
Delivery Industry Insights
Technologies Used
Technologies Used In Our Delivery All Script
Top-Notch Delivery All Script Model Built With Newly Evolving Technologies
php
Angular JS
Java
Swift
CSS3
html
Sass
Laravel
Our Similar Products
On-Demand Delivery Service Products
Hit Your Marks in the Delivery Industry With Our Top-Rated Delivery App Solutions
Frequently Asked Questions
FAQ - Delivery All Script
Find the Appropriate Answers for Questionnaires in Delivery Services
Operating System - Linux
Web Server - Apache
Database - MySQL
PHP - 8.1
Ability to Setup Cron Jobs
Yes, the user has the option to track the orders that they have made.
Yes, we have multiple payment options like cash, wallet, credit cards, and paypal payment gateway.
Yes, we have separate login options for the user, store and the delivery.
Yes, We have an option available to rate and review both the store as well as the delivery partners.
Yes, the store has access to driver tracking which is very helpful for the store to plan the packing of the order delivery accordingly.
Yes, our app contains the promotion / coupon code. It may help you to create an attraction towards the app.
We do not provide any direct links for downloading GoferDeliveryAll. However, upon purchase of GoferDeliveryAll, our support team will get in touch with you to know your preference as to either deploy and configure the script on your server or send you the dropbox link to download the source code of script. We offer complementary deployment services to our clients. NOTE: For cloud servers (i.e. AWS, Google, IBM, etc.) deployment is FREE, whereas server configuration will be chargeable. Deployment time for purchased products will be 24 to 48 working hours.
We designate a project leader who will coordinate with the client throughout the project as well as share respective updates every week.
Yes, we do employ the AGILE methodologies based on the project type and size.
For an Android developer account, you will have to pay $25/Year For an Apple developer account, you have to pay $99/Year
Feel free to contact us for any clarification over any mode of communication or visit us at
[email protected]
New Release Details
Release Detail for Delivery Script
A Quick Go-Through Our Releases for Revolutions in the Delivery Industry
Stable 1.5
July 20, 2021
PHP Version 8.1 Updated
Flutterwave Payment Gateway (Add-On)
Driver Wallet (Add-On)
Store Own Driver (Add-On)
Bug Fixing
Stable - 1.4
April 07, 2021
Covid Safety Feature
Contactless Delivery
18+ Verification based on services
Receipt Upload based on services
Force Update
Cloud Image Upload (Cloudinary)
Improved Performance
Bug fixes
Stable - 1.3
April 07, 2021
New Design Changes In Web And Mobile
Bug Fixes
Stable 1.2
Mar 05, 2021
Single pickup Multiple Delivery
Support option
Dynamic language conversion
Wallet option in the web
Dynamic OTP
Improved Live tracking
Improved load testing
Improved Payment flow
Improved Promo option
Bug fixes
Stable 1.1.1
October 22, 2020
Tips To Driver
Take Away For User
Dynamic Payout
Spanish Language
Social Media Login For Users
Pay To Admin For Stores
Firebase Request
Bug Fixes
stable 1.0
July 27, 2020
Web :
Multiple delivery service
Individual panel for user,store,driver and admin
Addon option
Track Order status
Multiple language (Arabic, Portugues, English)
Multiple payment gateway (stripe, paypal , cash)
Multiple currency
Bulk item upload option for store management
Store and driver earning details
Add and edit item from store panel
Feedback display in store panel
Manage users
Manage service type
Manage category
Manage reviews
Manage recipient type
Manage stores and drivers
Manage payouts
Manage cancel reason
Manage penalty
Manage owe amount
Manage Orders
Admin earnings details and chart view details
Provide offers in store panel
Send Email, SMS, Push Notification to all users from admin panel
Multiple Admin Users with roles and permission
Payment methods
Site default settings
User App :
Display multiple service based on admin provide
Display store based on user location
Store available time
Apply promo code option
Wallet option
Multiple payment option
Order status notifications
Order tracking
Cancel order with immediate refund
Schedule order for when you need the item
Review and rating option
Store App :
Instant order status notifications when user order the item
Automatic request before 7 minutes of order packing
Cancel order penalty amount for store
Order tracking status
Schedule order status notification
Pause order option
Order details
Update delay time for order
Driver App :
Multiple service delivery
Once driver check the order item after delivery to user
Instant Notification
Detailed statement for earning
payout preference option
Earning display in chart view
Global Recognition Drives Us
Won High-Ratings
Achieve High-Rating & Good Recognition Responding to Our Timely Efforts