What is the Delivery App Script? Why Is It Essential?
The delivery app script is the smart, digitally derived platform that is optimized version to launch the delivery business and bring it to new heights. With the group of interesting features and the synchronized interfaces, the delivery script is an ideal solution for your delivery business.
Delivery app script is the booming platform to turn your delivery business into smart. The uber-like courier app script is the most essential platform. Do you know why?. The seamless booking options, digital ahead feature set, customizable, reliability, and scalability are the main inclusions in the delivery script. Get the promising delivery script to redefine the delivery services into upgraded ones.
Our Benefits
Best Benefits In Our Uber For Delivery Script
Simplify the Workflows in Delivery Business With Best-Fit Uber for Delivery Service Script
Sign Up Page
The signup page newly opens once entering into the app. The options to signup are mobile number, Google, Facebook, Apple Login. This ensures instant entry to the app.
New Booking
Bookings start by entering the pickup location, vehicle selection based on the weight. Thi pre-mention allows the delivery partners to plan the travels accordingly.
SOS Contacts
During an emergency situation, this option allows the people to add the contact of friends or family members to generate the alerts.
Manual Booking
In case of any manual delivery vehicle booking, this option allows the delivery partner to book a call to the admin for getting instant services.
Multiple Currency
With this option, payments can be simplified against multiple currencies. This also helps the customers to pay the charge on any currency in a hassle-free manner.
Multiple Languages
Categories of languages shown in this option allow the users to prefer the suitable language to build the conversation instantly without any issue
Multiple Payments
Through the cash, PayPal, card, and wallets option payment of delivery fee gets simplified on the user side. These multi-mode payments ensure the instant revenue
Profile Management
Design your profile as per your wish by using this option. Details like name, email, mobile numbers, etc added to your profile for necessary contacts.
Referral Management
By sending the invitation code to your friends and known people, you can bring referrals to business and gain 10 USD for each. This ensures your additional revenue.
Support Option
Using two main options like WhatsApp and Skype, you can provide instant support to all the participants during any emergency needs.
Wallet-Based Payment
The instant payment option called wallet allows adding the new amount and paying the fee instantly.
Responsible For Payment
In the Responsible For Payment option, The user can pay the amount using cash, PayPal, debit cards, or through the wallet option. If we choose a receiver for payment, the amount will be collected to the receiver by the provider. If we have added multiple recipients, we can set the payment amount for each recipient.
Multiple Recipients Page
This page collects the details from the recipients regarding name, mobile number, parcel type, delivery instruction, and address. Multiple entries for the recipients can be made in this window.
Covid Safety Features
To overcome and stay safe in this pandemic situation, notifications regarding asymptomatic symptoms are popped up. Through this can avoid uncertainty situations.
Web Hosting
Shared Web Hosting
Exclusive Support for Shared Web Hosting for Any Business
Smart Decision Where to Host!
Shared hosting is an ideal choice for any website owners who are looking beginner-friendly and cost-effective option. Dedicated hosting defines the hosting of the website in a single server and it is specially dedicated to your website only.
We, Trioangle have skilled professionals in two hosting modes. But, hosting via shared web-hosting mode from us makes you feel risk-free without any technical requirements.
Note: Shared web hosting supports source which is run in every min cron
Our Offerings
What Do We Offer?
Powered Interfaces to Standardize Workflows of Alcohol Delivery Business
How We Unique?
Why Choose Us
Enrich Your Online Delivery Services With Our Unique Delivery App-Model Support
Our Integral Payment Wallets
Crypto-Wallet Integration
Secure Online Transactions in All-In-One Delivery Service With Our Crypto-Wallet Integration
Crypto-Wallet Integration
In Delivery Script, We provide additional payment integration to send and receive the money through crypto wallet. Adding crypto-wallet is done with extra cost.
All-In-One Feature List Of GoferDelivery
Standard Features Of GoferDelivery
Be a prominent GoferDelivery Business Owner With Our High-Demanding Features
Earnings Report
Accurate Location Fetching
Easy to customize
Round clock service
Support
Offer Management
Delivery information
SEO friendly
PHP Version 8.1 Updated
KM and Miles
Home Page New Design
Extra Addons
Addons (Web)
Add-ons Waiting Here to Take-Off Your Revenue and Service Bookings
Arabic Language - RTL
We Have Language Translations For Arabic From Right To Left.
Multiple language
We Provide 5 Languages In GoferDelivery
Multiple Currency
We Provide 31 Currencies In GoferDelivery
Phone Number Verification
Twilio Technology Is Used In GoferDelivery For Verifications.
Web Booking Functionality
This makes the Professionals Involved in Delivery Service Start Booking on the Website Even in Mobile Form Ensure Convenience.
Flutterwave Payment Gateway
We incorporate our Gofer delivery with this spacious one. Flutter payment gateway endows all types of payments. Let's make your consumers pay in any module with listings of multiple currencies over 150.
Driver Wallet
Dedicated Wallet Option Allows the Admin to Take Commission from Wallet, If Riders Pay the Trip Fee Via Cash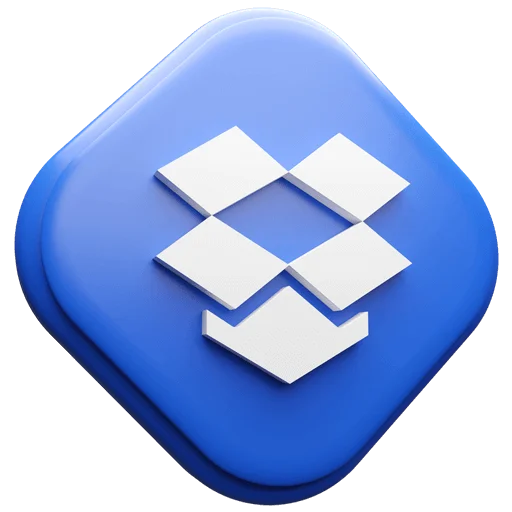 Dropbox Backup
The app has the specific option DropBox which can be ON and OFF to store the data backup of the participants. This Dropbox is used to store the data securely.
Our Pricing Plans
Pricing Plan For Delivery Script
Select The Right Package As Per Your Launching Criteria And Budget Feasibilities
Our Specifications
Specifications Provided In Our Delivery Script
An Inside-Look At Specifications Of All Interfaces Of Our Delivery Script
Specifications
Startup Plan
Professional
Professional Plus
Enterprise Plus
Native

i

OS Service Provider App
Native

i

OS User App
Native Android Service Provider App
Native Android User App
Company Management Web Panel (Admin Panel)
Manual Booking Dispatcher Panel (Admin Panel)
Administrator Panel
100% Source Code - Easily Customisable
Free Server Installation
iOS Apps submission/Installation to iTunes Store
Android Apps submission/Installation to Google App Store
Skype Support
Team Viewer Support
Specifications
Startup Plan
Professional
Professional Plus
Enterprise Plus
Pre-Integrated Payment Gateways:

Stripe Payment Gateway

(Supports 34 Countries)

Paypal Payment Gateway

(Worldwide)

BrainTree Payment Gateway

(Supports 46 Countries)
| specifications | Startup Plan | professional | professional plus | enterprise |
| --- | --- | --- | --- | --- |
| | | | | |
| Multiple Domain License | | | | |
| Support for bugs & Issues | | | | |
| Free Support Period | 6 Months | 6 Months | 6 Months | 1 Year |
| Google Map Integration | | | | |
| White Labelling/Branding - Adding your Logo & Name to the Apps | | | | |
Trendy Insights to Know About The Delivery Industry
Delivery Industry Insights
Frequently Asked Questions
FAQ - Delivery Script
Find the Appropriate Answers for Questionnaires in Delivery Services
We meet many clients with distinct notions and necessities. So we can't estimate the package's cost. That's why we recommend you mail us the ideas and the features you ought for business. We assess and estimate that accordingly only to provide you with the exact cost requirement.
Operating System - Linux
Web Server - Apache
Database - MySQL
PHP - 8.1
Ability to Setup Cron Jobs
Yes, the user has the option to track the orders that they have made.
Yes, we have multiple payment options like cash, wallet and credit cards.
Yes, we have separate login options for the user and the delivery.
Yes, We Have A Option Available To Rate And Review Both The user and provider for The Delivery Services.
The access to provider tracking. So it may help to pack the order accordingly.
Yes, our app contains the promotion / coupon code. It may help you to create an attraction towards the app.
We do not provide any direct links for downloading delivery script. However, upon purchase of delivery script, our support team will get in touch with you to know your preference as to either deploy and configure the script on your server or send you the dropbox link to download the source code of script. We offer complementary deployment services to our clients. NOTE: For cloud servers (i.e. AWS, Google, IBM, etc.) deployment is FREE, whereas server configuration will be chargeable.Deployment time for purchased product will be 24 to 48 working hours.
We designate a project leader who will coordinate with the client throughout the project as well as share respective updates every week.
Yes, we do employ the AGILE methodologies based on the project type and size.
For an Android developer account, you will have to pay $25/Year For an Apple developer account, you have to pay $99/Year
Feel free to contact us for any clarification over any mode of communication or visit us at
[email protected]
New Release Details
Release Detail For Delivery Script
List of Our Delivery Script Releases Waiting to Bring Wonders in Service Industry
Stable 1.3
PHP version upgrade
bug fixes
Web Booking Functionality - Add on
Flutterwave Payment Gateway - Add on
Driver Wallet - Add on
PHP Version 8.1 Updated
KM and Miles
Home Page New Design
Android / IOS
bug fixes
Heat Map Implemented
Multi Promo Functionality
Request Accept and Decline option for Providers in View Recipient page
Recipient Page Design Implemented for User
Dark Mode Support
Cancel option Implemented for User while given Request
Bug Fixes
User App (IOS & Android)
Sign Up With Phone Number With OTP Verification
Social Login
Instant Booking
Schedule Booking
Covid Safety Feature
Live Tracking
Referrals
SOS (Save Our Souls)
Multiple Languages
Multiple Currency
Call Masking Using Sinch
In-App Messaging Using Firebase
Job Progress Details (Step By Step Flow)
Tips To Provider
Apply Promo Code Option
Review And Rating Option
Booking History
Multiple Payment Options - Cash, Paypal, Stripe, Wallet
Manual Booking
Shortest Path preference
Multiple Recipients
Responsible for payment
Provider App (iOS & Android)
Sign Up With Phone Number With OTP Verification
Document Verification
Google Map And Waze Map Integration For Navigation
Switching Between Online & Offline Modes
Provider's Response Based On User's Request
Detailed Job History
Individual Job Details
Multiple Currency
Multiple Languages
Payout Preferences
Referrals
Earning Report
In App Call Using Sinch
In App Message Using Firebase
Feedback & Rating
Admin Panel (Web)
User Management
Provider Management
Company Management
Manage Admin & Its Roles
Manage Documents
Manage Jobs
Manage Payouts
Manage Statements
Manage Promo Codes
Manage Wallet Amount
Manage Owe Amount
Manage Cancelled Jobs
Manage Job Request
Manage Ratings
Payment Gateway
Manage Parcel type
Send Email, SMS, Push Notification Option
Manage Web and Mobile Contents.
Manage Site Settings
Global Recognition Drives Us
Won High-Ratings
Achieve High-Rating & Good Recognition Responding to Our Timely Efforts