What Is Uber For Handyman?
Uber for Handyman app represents a modern and innovative online solution designed to digitize and streamline your handyman services, taking your business to the next level. This app enables you to transform your traditional handyman business into a highly efficient and revenue-generating platform.
Handyman app like Uber acts as a reliable and customizable platform to make your handyman services a profitable one. Built-in with the interfaces and the smart features, Handyman app like Uber transforms handyman services into easily accessible and profitable ones. Trioangle provides such a one-stop platform to transit your service offering into smarter.
Our Benefits
Meet The Benefits Of Handyman App Like Uber
Be Top Accessible Player in Handyman Service Market With Our Great Features
Signup / Login
Users & service providers can signup/ login easily in Gofer Handy. Users can Signup with the Phone number, Facebook, Google, and Apple Id. Service Providers can register their account using the phone number along with the verification code.
Availability
Service providers can set their flexible work timings on the app. If the users book the services at a particular time interval the service providers will be listed. It is the users choice to assign the service provider.
Service Picks
In GoferHandy, all the services are well classified and made easy for users to select. Users can select multiple services needed among the given list.
Live Tracking
Users can track the motion of the service provider after the booking is confirmed. Users can navigate them through calls or messages along the path if they take a wrong turn.
Special Instructions
Users can easily instruct service providers with specializations as per their wish. GoferHandy allocates separate space for the users to improve service quality.
Invite Friends
Not only with service, but also with each invite, one can earn a lot. Invite friends option promotes your business and introduces the service to a wide set of audience.
Jobs History
Users can easily view the state of the service (completed, scheduled, progress) in the past booking menu. In the Upcoming menu, the jobs scheduled by the user will be listed.
Invoice View
Absolute details of the services are displayed as an invoice. Users can have an eye, and be clear about the completed services and payment.
Multiple Payment Options
For a service, people can pay through multiple payment gateways like PayPal, Stripe, wallet, or with direct cash payments. With its booking has been a seamless process.
Cancellation Of Booking
Similar to the booking of services, the cancellation can also be done with a few taps. Users and service providers can cancel the booking even after the acceptance of a booking. The cancellation of the booking is not available after the job begins.
Hassle-Free Management
Entrepreneurs can keep an eye on, each and every booking also services with the help of user-friendly web panels. Manage your business seamlessly with GoferHandy.
Share Your Feedback
Users and service providers can share feedback with ratings and reviews. Those feedbacks help to improve the betterment of the business and the user connected to it.
Emergency Contacts
Users can alert their trusted contacts in case of an emergency. Up to 5 contacts can be included using the add contacts option.
Manage Services
This feature enables the provider to manage the services he offers via the app. Therefore, a service provider can add and manage the list of services with ease.
Covid Safety Features
To overcome and stay safe in this pandemic situation, notifications regarding asymptomatic symptoms are popped up. It is safest precaution to avail the services.
Our Offerings
What Do We Offer?
Unique Operational Interfaces to Make Handyman Services into Easily Accessible One
Uniqueness We Are
Technical Provinces We Stand Out
Tech-Ahead Solutions
Handyman Services We Excelled Are
On Demand Services Covered
Service Industries Getting A Wide Range of Benefits from Our Uber For X Script
All-In-One Feature List Of GoferHandy(Uber for Handyman Services)
Standard Features Of Uber for Handyman
Competing Handyman App Business Model With Right-Fit Feature-Set
Super Fast Requests
Jobs History
Cancel Option
Accurate Location Fetching
Earnings Report
Job Details
Call Masking
Tips To Service Provider
Multiple Service Category
Service Provider Availablity
Easy To Customize
Round Clock Service
PHP Version 8.1 Updated
KM and Miles
Home Page New Design
Extra Addons
Addons
Add-ons Waiting Here to Tack-Off Your Revenue and Service Bookings
Multiple language
We Provide Multiple Language In Gofer Handy
Multiple Currency
We Provide 31 Currencies In Gofer Handy
Phone Number Verification
Twilio Technology Is Used In GoferHandy For Verifications.
Covid Feature
To Safeguard From The Pandemic Situation, List Of Safety Precautions Are Notified Before The Services In GoferHandy
CMS
The specially crafted CMS option allows the app participants mainly service providers to list all the service details clearly.
Heat Map
Heat map function in your handyman app allows you to find the high-demands
Multi-promo Functionality
Make use this addon to promote your services across all domains quickly
Multi-Job Handling
This option allows to handle all jobs with just by one click.
Web Booking Functionality
This makes the Professionals Involved in handy Service Start Booking on the Website Even in Mobile Form Ensure Convenience.
Flutterwave Payment Gateway
We incorporate our Gofer handyman with this spacious one. Flutter payment gateway endows all types of payments. Let's make your consumers pay in any module with listings of multiple currencies over 150.
Driver Wallet
Dedicated Wallet Option Allows the Admin to Take Commission from Wallet, If Riders Pay the Trip Fee Via Cash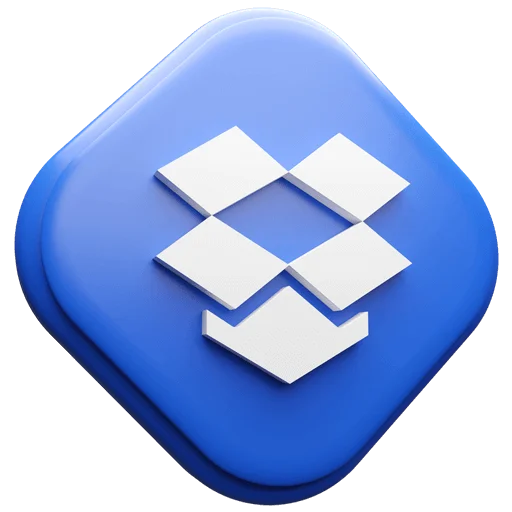 Dropbox Backup
Within the application, a distinct "DropBox" feature has been incorporated, affording users the flexibility to effortlessly switch the data backup option on and off as per their preference.
Our Pricing Plans
Pricing Plan For on demand services app
Select the Right Package As Per Your Launching Criteria and Budget Feasibilities
Our Specifications
Specifications In Gofer Handy User & Service Provider
An Inside-Look at Specifications of All Interfaces of Our Uber for Handyman Services
Specifications
Startup Plan
Professional
Professional Plus
Enterprise Plus
Native

i

OS Service Provider App
Native

i

OS User App
Native Android Service Provider App
Native Android User App
Fleet Management Web Panel
Manual Booking Dispatcher Panel (Admin Panel)
Administrator Panel
100% Source Code - Easily Customisable
Free Server Installation
iOS Apps Submission/Installation To App Store
Android Apps Submission/Installation To Google Play Store
Skype Support
Team Viewer Support
Specifications
Startup Plan
Professional
Professional Plus
Enterprise Plus
Pre-Integrated Payment Gateways:

Stripe Payment Gateway

(Supports 34 Countries)

Paypal Payment Gateway

(Worldwide)

BrainTree Payment Gateway

(Supports 46 Countries)
| specifications | Startup Plan | professional | professional plus | enterprise |
| --- | --- | --- | --- | --- |
| | | | | |
| Multiple Domain License | | | | |
| Google Map Integration | | | | |
| Support For Bugs & Issues | | | | |
| Free Support Period | *Will Be Extend Upto 1 Year Based On Installment Payment | 6 Months | 6 Months | 1 Year |
| White Labelling/Branding - Adding Your Logo & Name To The Apps | | | | |
Trendy Insights to Know About The Handyman Industry
Handyman Industry Insights
Technologies Used
Technologies Used In Our Handyman Clone App
Top-Notch Uber Clone for Handyman App Model Built With Latest Emerging Technologies
php
Angular JS
Java
Swift
CSS3
html
Laravel
Our Similar Products
On-Demand Service Products
Different Uber Clone App Models Waiting Here to Support Your New Service Launch
How We Unique?
Why Choose Us
Prove Uniqueness in Handyman Services With Our Groundbreaking Solutions
Frequently Asked Questions
FAQ - Uber For Handyman App
Get Your Right Answers for On-Field Questionnaires During Uber for Handyman App Launch
Yes, there are many handyman apps like Uber. Some of the most popular ones include Handy, TaskRabbit, Thumbtack, Porch, and Angi. These apps allow you to hire local home service pros who can help you with a variety of tasks.
Uber for Handyman app allows you to search for handyman services in your area, read reviews of previous customers, and book appointments online. It is a great app to find reliable and affordable handyman services.
Handyman app like Uber is the best app that open multiple ways to make money as a handyman. It allows you to advertise your services online or in your local community, or you can start your own handyman business.
Merely, the development with the Uber-like readymade clone solution will ease your creative process as well as reduce the cost and time involved in the app development.
GoferHandy is the ready-to-go uber for handyman app platform that allows you to start the handyman services and aggregate the handyman professionals into a single window.
Simple and easy. Once you frame the business model, then you can tie up with us to get a ready-to-go handyman clone app and launch your own handyman services in less time.
The uses of this simple uber for handyman app are more.
They are:
Good in Service Offering
Locating Nearby Service Professionals Quickly
Grouping of Top-rated Professionals
Scheduled-based booking
Digital Payments
Smart-Review & rating
The main reason is to get into the frontline of the online service industry quickly. Furthermore,
To make service professionals & service seekers feel comfortable
Appointment Management is Seamless One
List all services in an attractive way.
Quick Launch
Manage transactions easily.
Operating System - Linux
Web Server - Apache
Database - MySQL
PHP - 7.3
Ability to Setup Cron Jobs
Our GoferHandy has multiple revenue generating models, however the most pivotal source of revenue for our Uber Handyman Service script is the commission model. As like Uber, admin can charges the service fee from the users and providers.
You will be assisted by our representatives by providing the complete details regarding payments. Once you are convinced with the payment procedures, you will be received the Paypal invoice or Bank details for wire transfer. You can pay using this two methods as per your convenience.
We are here to create an app of your dream business according to your requirements. So as being a professional company, we will never recommend/ suggest your idea to others. Surely, It will be kept confidential.
Well, in the past we have worked with many non-technical clients and we have helped them throughout their app development process. You can definitely share your ideas and suggestions or ask any question to our support team, they will guide you as well as propose the best approach for optimum results
Sure, as mentioned in our site we would handle the app submission part for Enterprise package.
Yes, we do employ the AGILE methodologies based on the project type and size.
Feel free to contact us for any clarification over any mode of communication or visit us at
[email protected]
New Release Details
Release Detail for GoferHandy
Take a Look at the Queue of Our Releases for Enhancement in Handyman Service Industry
Web Booking Functionality - Add-On
Flutterwave Payment Gateway - Add-On
Driver Wallet - Add-On
PHP Version 8.1 Update
KM and Miles
Home Page New Design
Bug Fixing
Heat Map Implemented Based on Services
Multi Promo Functionality
New Design Implemented on Web and Admin Panel
Request Accept and Decline option for Providers in View Requested service page
Cancel option Implemented for User while given Request
Improved Performace
Bug fixes
Released : June 18, 2021
Covid Feature
Multiple Job Handling
Force Update
Improved Performance
Bug fixes
Stable 1.1
Released : April 16, 2021
Web
Manage Content In Both Web And Mobile From Admin Panel
Support Management
Social Media Management From Admin Panel
OTP Management In Admin Panel
Improved Existing Feature
Mobile App (

i

OS & Android)
Improved Bulk Data Loading
Dark Mode Implemented
Get Language And Content From Rest API
Support Option
Improved Existing Feature
Stable 1.2
Mar 05, 2021
Single pickup Multiple Delivery
Support option
Dynamic language conversion
Wallet option in the web
Dynamic OTP
Improved Live tracking
Improved load testing
Improved Payment flow
Improved Promo option
Bug fixes
Stable 1.0
Released : Oct 28, 2020
Provider App (iOS & Android)
Sign Up with Phone Number with OTP Verification
Document Verification for Providers
Google Map and Waze Map Integration for Navigation
Switching between Online & Offline Modes
Provider's Response Based on User's Request
Detailed Job History
Individual Job Details
Multiple Currency
Multiple Languages
Payout Preferences
Saved Location
Manage Gallery (To Upload Service Photos by Providers)
Allow Service at Provider's Location
Referrals
Earning Report
Extra or additional Charges
Scheduled booking
In App call Using Sinch
In App Message Using Firebase
Provider Cancellation Option
Pay to Admin by Provider
Push Notifications
Location Based Service Fare
Feedback & Rating
Manage Service (Update Services)
Three Types of Fares for Services (Fixed, Hourly, Time and Distance)
Image Upload for Each Services (Before & After)
Manage Availability for Provider
User App (iOS & Android)
Sign Up with Phone Number with OTP Verification
Social Login
Location based Service Search
Book Now
Schedule Booking
Verified Providers
Job at User's Location or Provider's Location
Instant Notifications
Live Tracking
Promocode
Referrals
SOS (Save Our Souls)
Multiple Languages
Multiple Currency
Call Masking Using Sinch
In App Messaging Using Firebase
Job Progress Details (Step by Step Flow)
Tips to Provider
Additional fee
Cancellation of Jobs
Feedback & Ratings
View Job History
Multiple Payment Options - Cash, Paypal, Stripe, Wallet
Admin Panel (Web)
Dynamic Documents country wise
Manage Services, Category, Subcategories & types
Manage Admin & its roles
User Management
Provider Management
Company Management
Manage Jobs
Manage Statements
Manage Promo Codes
Manage Wallet Amount
Manage Owe Amount
Manage Cancelled Jobs
Manage Job Request
Ratings & Reviews
Manage Currency
Manage Metas
Payment Gateway
Manage Static Page
Site Settings
Global Recognition Drives Us
Won High-Ratings
Achieve High-Rating & Good Recognition Responding to Our Timely Efforts